🗓 Richmond Area Weekender Guide, August
Richmond Area Weekender Guide
Here are some of the MARCUMsold Team's favorite things to do in-and-around Richmond, KY!
What: Movies In The Park
Where: Irvine-McDowell Park, Richmond
When: Sept 2nd, Sept 23rd & Sept 30th
Details: Join us for a FREE Movie in the Park! We will be showing "Encanto" at dusk! Food Trucks such as Comete Alguito, Poppy's Ice Cream and Cotton & Cone will all be on site!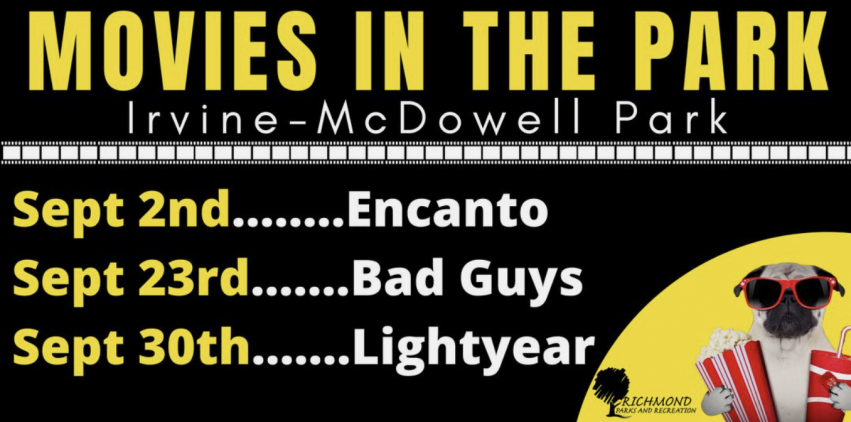 What: Daniel Boone Pioneer Festival
Where: Downtown Winchester, KY
When: Sept 3rd-4th, 2022
Details: Mark your calendar's for the 43rd Annual Daniel Boone Pioneer Festival September 3rd and 4th in historic Downtown Winchester! Enjoy arts, crafts, music, and more, plus the added bonus of our countless downtown shops and restaurants.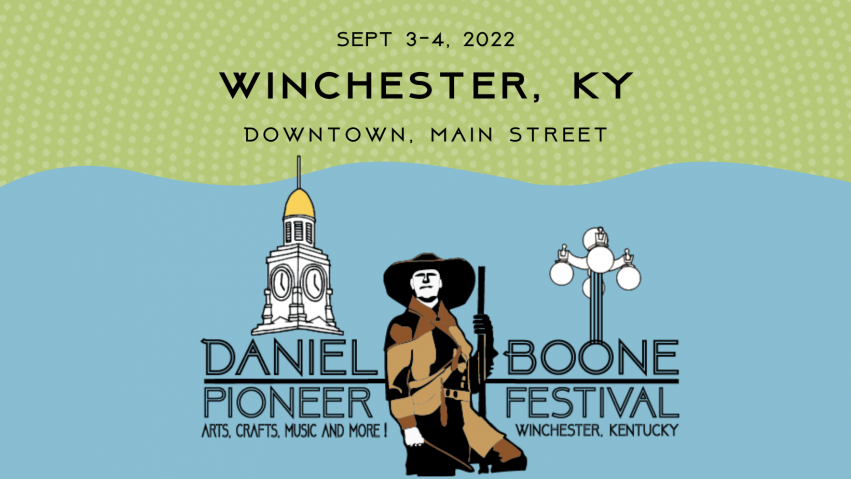 What: Trivia Night at Elmwood Mansion
Where: Historic Elmwood Estate
When: Thursday Sept 8th, 2022 AT 5 PM – 9 PM
Details: Put your wits to the test with fellow Alumni and Friends at our annual EKU Trivia Night! Enjoy a summer evening on the Elmwood lawn where you can tour the estate, compete to win prizes, and connect with your Colonel family, all while enjoying delicious food and live music. The event will be hosted on Thursday, September 8th from 5:00pm - 9:00pm.

Tour the Estate

Tours of the historic home will be available starting at 5:00pm and last until 6:00pm. If you would like to tour the home but don't wish to join us for trivia there is no need to register a trivia team. You are also welcome to explore the Elmwood grounds while listing to live music. Our featured artist this year is Lauren Mink, who was on seasons 11 and 12 of American Idol, accompanied by Dale Adams.

Come Hungry

You are welcome to bring a picnic blanket, lawn chairs, and a meal of your choice. In case creating the perfect team name is the only prep you want to do - tables and chairs will be provided and food trucks will be available to purchase dinner and drinks! Vendors include Comete Alguito, Kyle's Kitchen, The Chuck Wagon, Poppy's Ice Cream, Dreaming Creek Brewery, and Chenault Vineyards.

Test Your Knowledge

The trivia game will begin promptly at 6:30pm and last roughly 2 hours. It will consist of 6 rounds containing 3 questions each, as well as a final question. Questions will be general knowledge, with a few EKU related questions thrown in. We will be using standard team trivia rules and point wagers, which will be explained at the beginning of the game for those that are unfamiliar. Pre-registration is encouraged but not required - maximum of 8 players per team. Parking will be available in both lots to the right and left of Elmwood off of Lancaster Ave.

Registration: CLICK HERE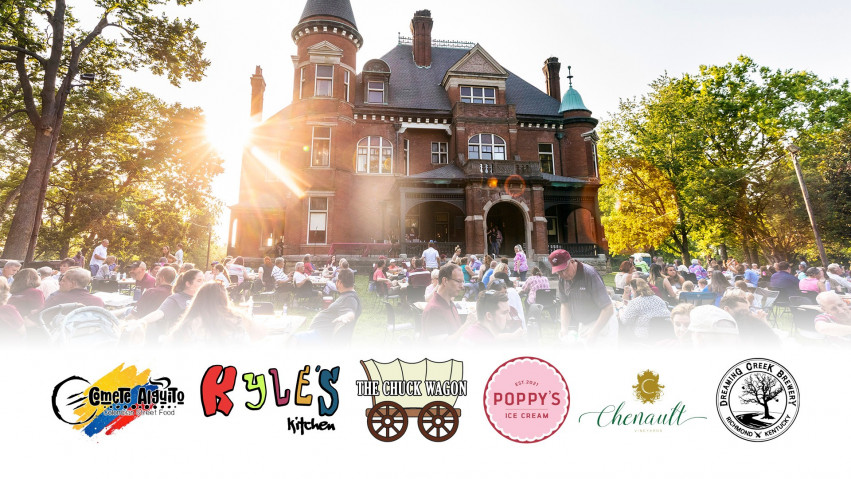 What: Kayak Fun Float
Where: Lake Reba Kayak Launch
When: Sept 10th,
Details: Come check out Kayak Fun Float on Saturday, September 10th from 10am-12pm at the Lake Reba Kayak Launch. This is a laid back float, all experience levels and all ages. Excel Health, LLC will be on site to give kayaking tips if needed!
Bring your own kayak or rentals will be available through Lake Reba Adventure. Lifejackets are required!
Questions? Call (859) 623-8753 or email [email protected]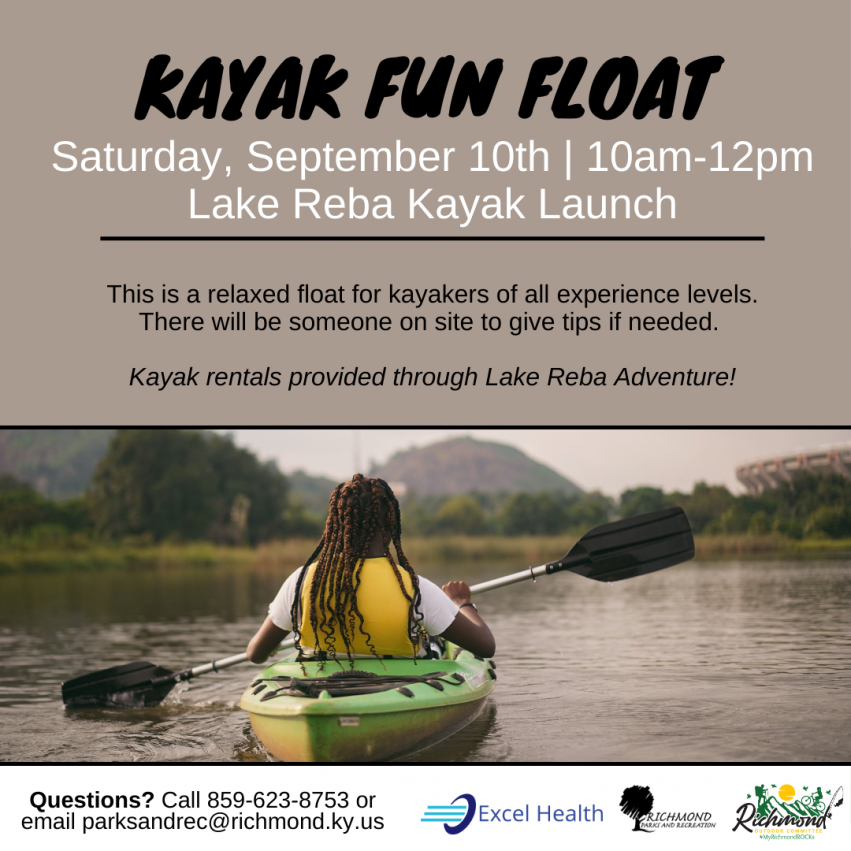 What: Spoonbread Festival
Where: Berea Folk Center
When: Sept 16th-18th, 2022
Details: The Berea Chamber of Commerce invites you to join in the fun of a fabulously exciting hometown festival that has grown larger every year for more than 25+ years!
This exciting festival offers: free admission, free entertainment, a hot air balloon glow, a motorcycle show, a car show, a parade, plus tons of vendors and foods to enjoy and so much more!
Come visit the Spoonbread Festival in the beautiful foothills of the Appalachian mountains at our convenient location off I-75 at Exit 76 & 77 at Berea, KY.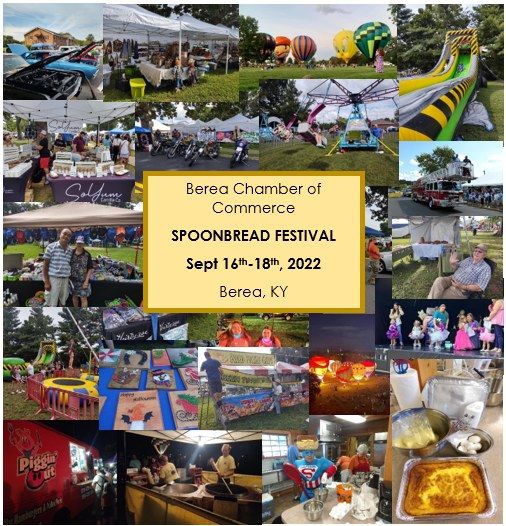 Have more questions?
We always encourage potential sellers or buyers to ask questions. We'd love to help answer them!
Let's Talk