My 5 Top Holiday Home Decor Trends & Tips
'Tis the season of decorating your home! When it comes to holiday home decor, classic and traditional are always in style. BUT…sometimes we just want to shake it up and make everything look fresh! There are some fabulous trends this year, and I'm sharing my favorites here with you!
Go Natural
Have you been coveting the beautifully organic look of tablescapes on Pinterest this season? Us too! Our favorite way to get this look in your home is with lots of branches and twigs of eucalyptus, evergreen, spruce, and pinecones. The holidays are no exception to the eucalyptus trend - it's become so much more popular lately in floral arrangements and home decor. Pair it with spruce and fir, or add some branches of holly berries for a pop of color to your holiday decor!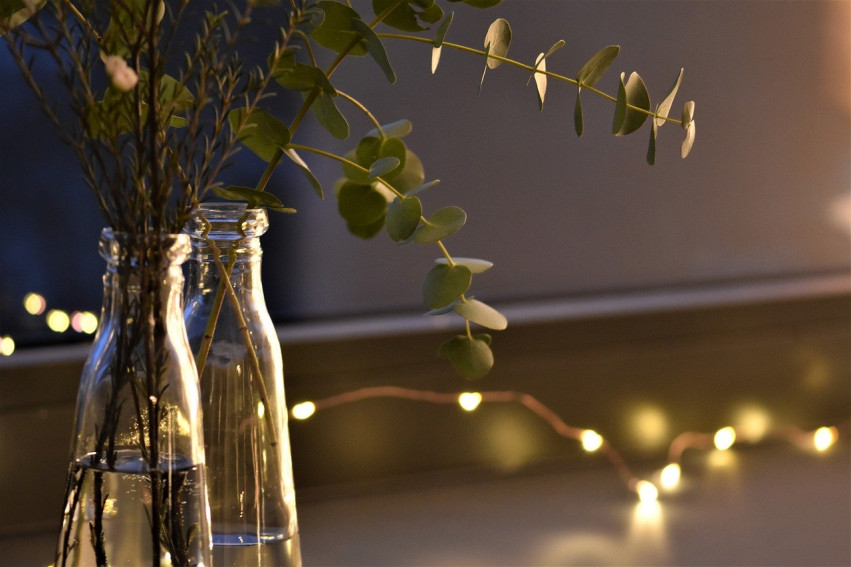 Scandinavian Woodlands
Simple, cozy woodland decor is all the rage this season. I mean, who doesn't want to put on their fuzzy socks and curl up in front of a rustically decorated fireplace?? To get this look, use lots of natural elements like deer antlers, branches, and faux fur. This nordic style's rustic appeal adds the perfect touch of nostalgia to your holiday decor.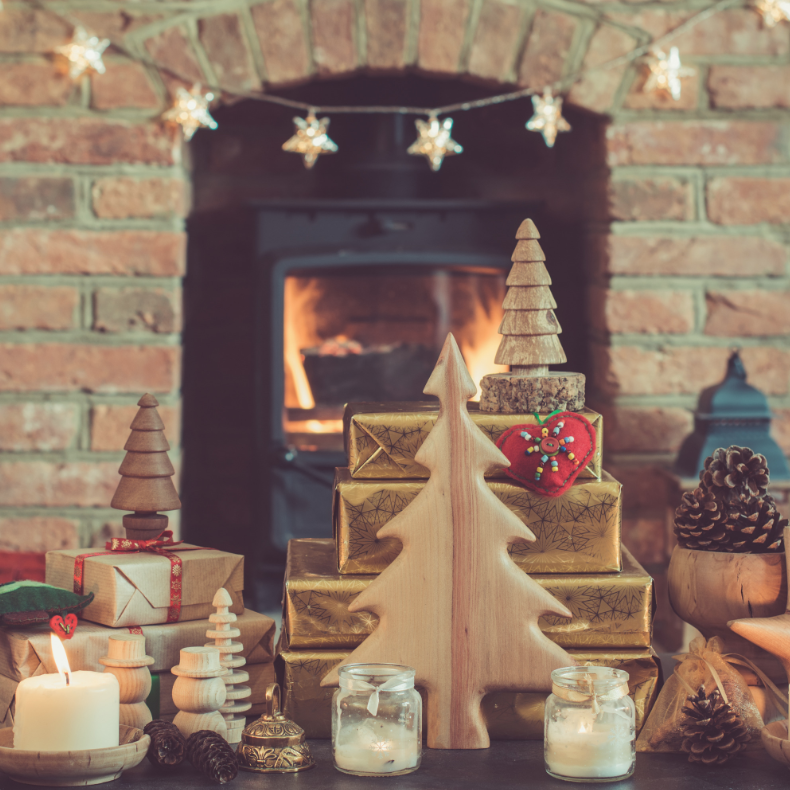 Vintage
Speaking of nostalgia…it's almost impossible to get through the holidays without a bit of nostalgia! Well it's coming back in full force this year. Think bottle brush Christmas trees and vintage look glass ornaments. An appliquéd wool tree skirt is another great way to nail the look and feel of holidays past. So go up to the attic, grab your grandma's silver tinsel, retro Christmas character ornaments and even the ceramic Christmas trees and your decor will be vintage perfect!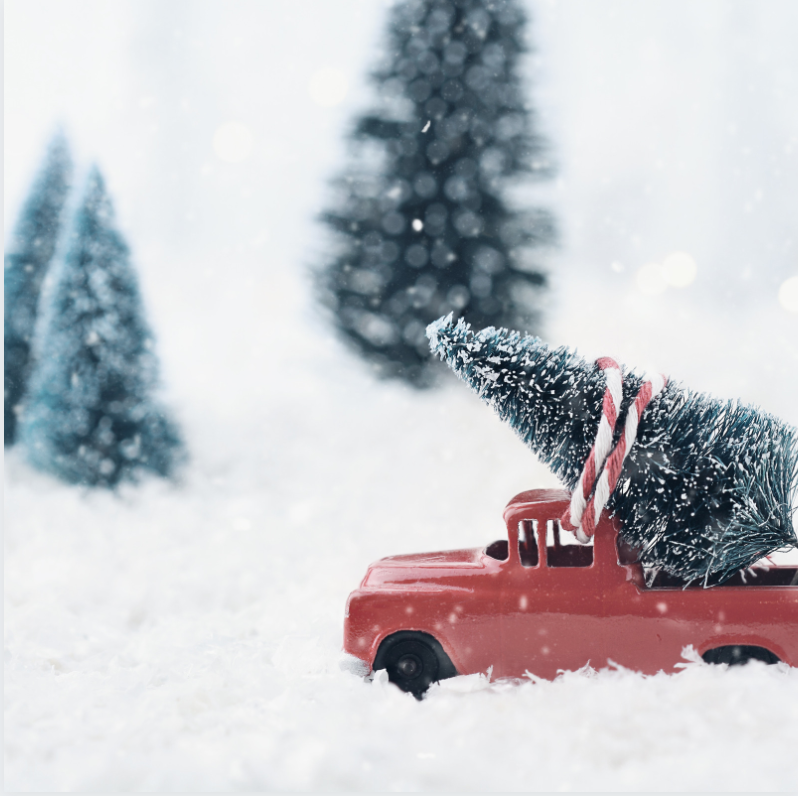 A Bit of Blue
You've probably already noticed this, but blue is going to be a major color trend this Christmas. So many are shaking it up and opting for blue lights on their houses, and the trend carries over into interior decor as well. Incorporate accents of aquamarine, deep midnight blue, and cerulean hues to give your décor a dash of glamour. Paired with accents of metallic, you can even carry this decor into the new year!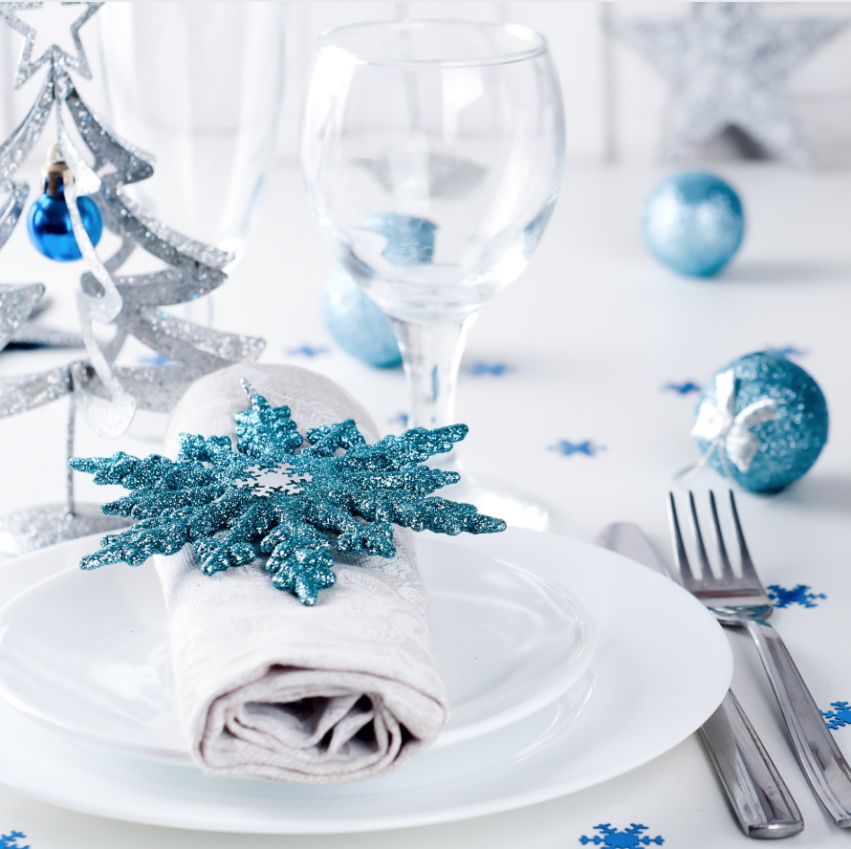 Mad for Plaid
We know, there's always an element of plaid that's in style for the holidays! But this year, expect to see even more of it, and paired with the modern farmhouse trends. You don't have to feel like you're in your uncle's cabin, however! Just add smaller, softer rustic touches throughout your home with items like throw blanket, stockings, pillows, or even your wrapping paper. *Puppy recommended but not included.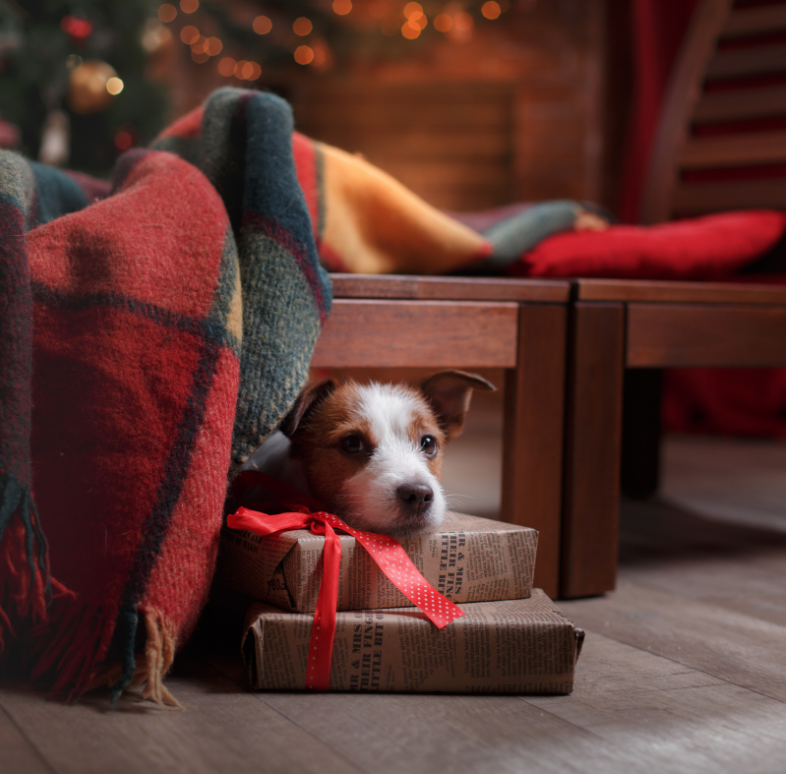 Bonus Tip: Add Real Foliage to Your Christmas Tree
Adding some real eucalyptus or pinecones to a faux or natural tree is the perfect way to fill out your tree while also adding that true holiday scent! Keep it fresh by changing the leaves and pinecones out as the season progresses.