🗓 A Guide to Community Events in Madison County! March
A Guide to Community Events in Madison County!
Here are some of the MARCUMsold Team's favorite things to do in-and-around Madison County, KY!
What: Murder at Boone Tavern
When: March 6-8
Where: Historic Boone Tavern Hotel & Restaurant of Berea College
Details: What could be better than some southern hospitality and MURDER? 3 days, 2 nights- will YOU solve the mystery?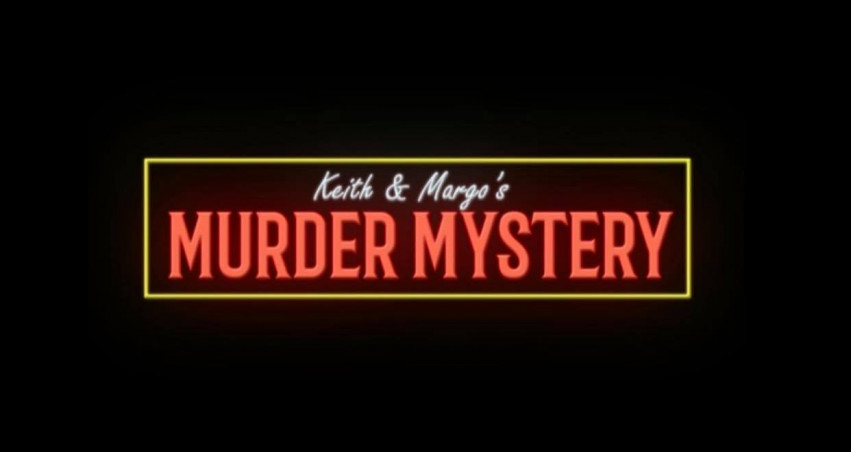 What: Bourbon Tasting
When: Saturday, March 7th, from 6PM-8PM
Where: Four Sisters, 830 Eastern Bypass (The Richmond Mall)
Details: Bourbon is is as much a part of the fabric of Kentucky as Horse Racing, and Tobacco. Join us in a rich heritage explanation of each of the 6 presented bourbons and tasting class. preregistration required. light refreshment provided. $25 p.p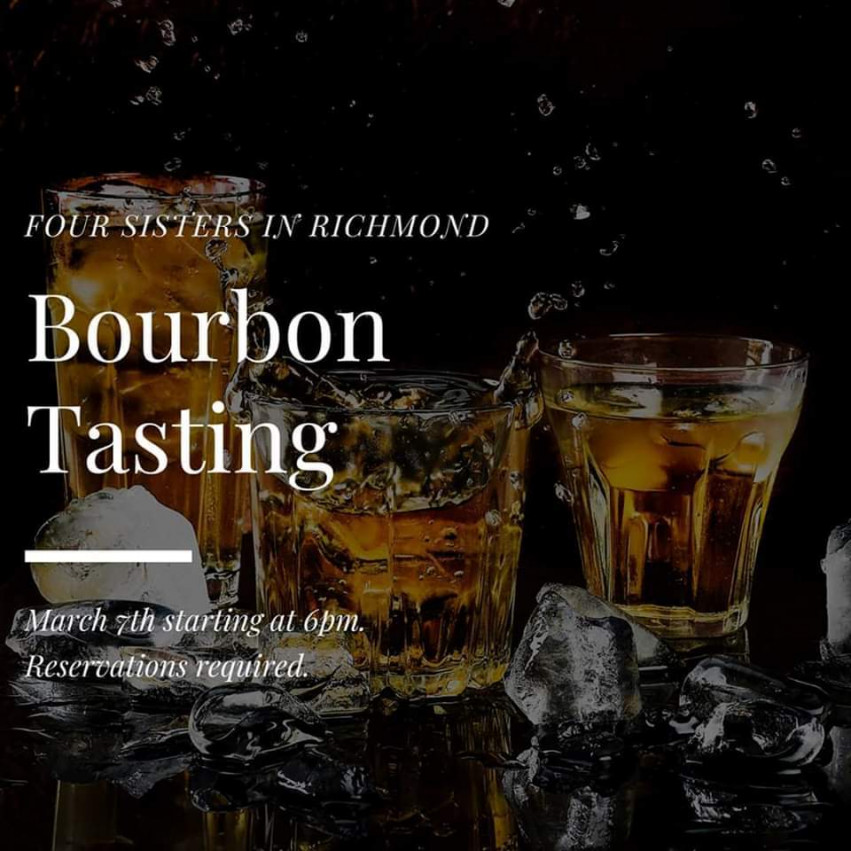 What: Beer & Painting with Artfully Yours
When: Sunday, March 8th, from 4PM-6PM
Where: Dreaming Creek Brewery, 109 East Irvine, Richmond
Details: We're excited to partner again with Artfully Yours to get ready for the madness of March basketball! We will be painting 18″ round, wooden door hangers that are completely customizable to your favorite team or colors. Choose your favorite team and we'll have artists on hand to help you with your customization.

The class will be held at Dreaming Creek Brewery, 109 E. Irvine St., and we will provide all the supplies you need to complete your door hanger. This class takes about two hours to complete. Come enjoy fun painting and delicious craft brews!

Paint for only $30 if you register before February 27. Starting February 28, the cost goes up to $35.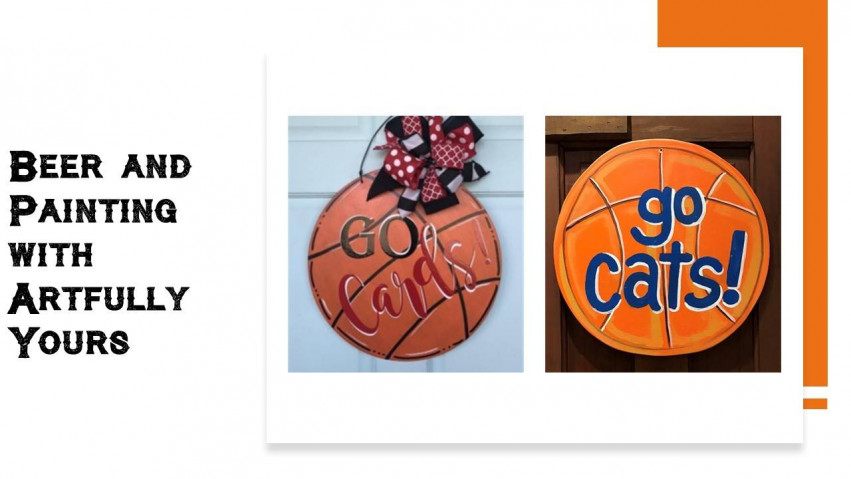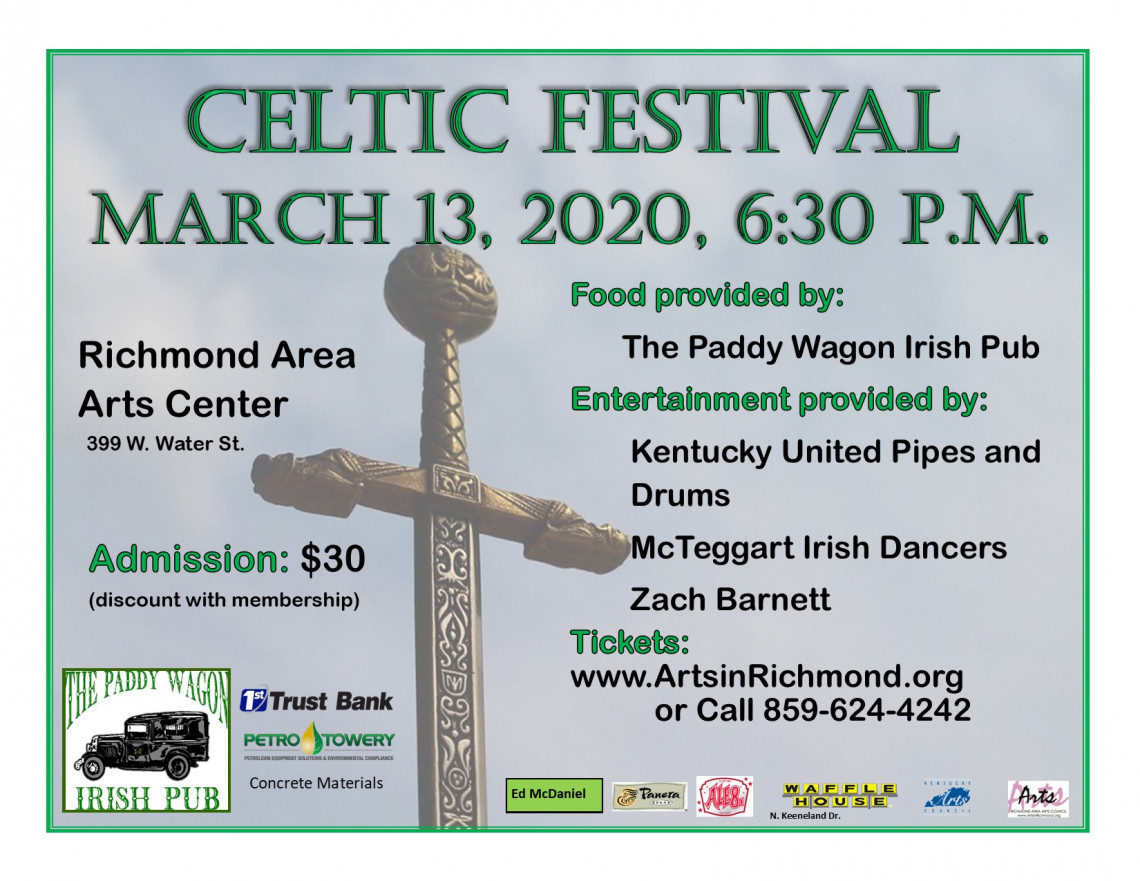 Pat Banks will display her beautiful masterpieces at the Richmond Area Arts Center from March 13-April 20 in an exhibit entitled Art and Soul. A reception for the exhibit will be held on March 13 from 5:30-6:30 p.m. prior to the Celtic Festival. The Richmond Area Arts Center's business hours are Monday through Friday from 9:00 a.m. to 5:00 p.m.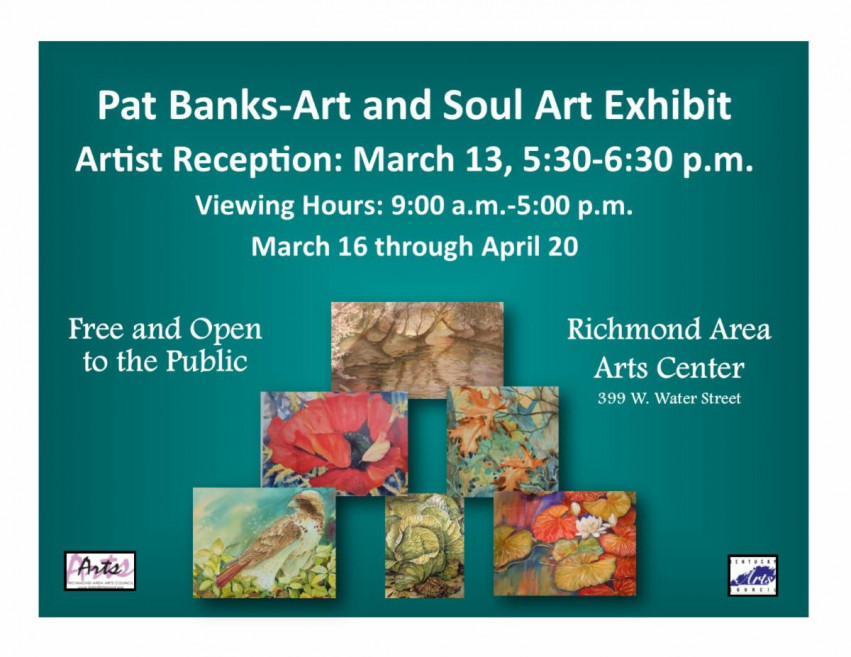 What: Salsa Dancing at Chenault Vineyard's
When: Saturday, March 21st, from 6PM-9PM
Where: Chenault Vineyards, 2284 Barnes Mill Road, Richmond
Details: Join us for an amazing night out learning to salsa dance. Our night will begin with a buffet style dinner including a taco bar, chips, salsa, queso, and guacamole. Your ticket will include a glass of our new Chenault Vineyard's wine and a dance lesson instructed by Dani Dunmire of First dance Lexington. Get your early bird discount price of $30.00 now until March 14, 2020. Then tickets will go up to $40.00. Call us with any questions or help purchasing tickets (859)328-7773.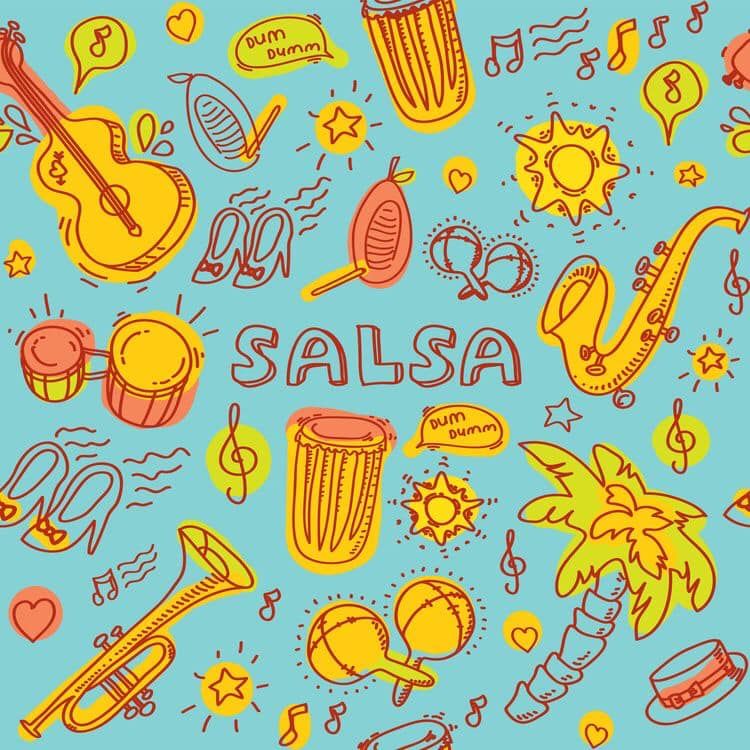 Are you thinking about spring cleaning and getting organized? Join us for the March 28, 2020 basket class at the Richmond Area Arts Center! Students will make a shelf basket that can be utilized in many ways. Jo Ann Park will lead the class and demonstrate how to make this useful basket. The basket can be put on a shelf or used to carry items from room to room.
This month's class will be held on Saturday, March 28, 2020 at the Richmond Area Arts Center located at 399 West Water Street in Richmond, KY. The class will begin at 9:00 a.m. and you should complete this basket by mid- afternoon.
The tuition for this class is $45 and will include all materials including a color choice for an accent. This basket can be created by beginners or by experienced weavers.
This shelf basket is created with a start-stop weaving technique in a rectangle shape to a finished size of 8 X 11 1/2 X 7 1/2 D. Students will learn how to leave an end section open for a place to put their hand in to carry the basket. Additionally, students will learn how to wrap the end handles to make a neat finished look. Students will get instructions for making a size larger shelf basket to be able to nest the two baskets. If students would like a kit for the larger basket, that may be ordered at the time of registration. The larger shelf basket kit will be $50.
Tools that will be helpful include: a small bucket, towel, pencil, measuring tape, weights to hold down reed, a weave rite packing tool or small flat-head screwdriver, clothespins, and scissors.
.