🗓 A Guide to Community Events in Madison County! Aug week 3
A Guide to Community Events in Madison County!
Here are some of the MARCUMsold Team's favorite things to do in-and-around Madison County, KY!
What: Bourbon Branch- Summer Music Series
Where: 2091 Lantern Ridge Drive, Richmond
When: Friday Nights 7-10PM, through August 23rd
Details: Join us for a fun night of music performed by Bourbon Branch! Bourbon Branch play outlaw county music.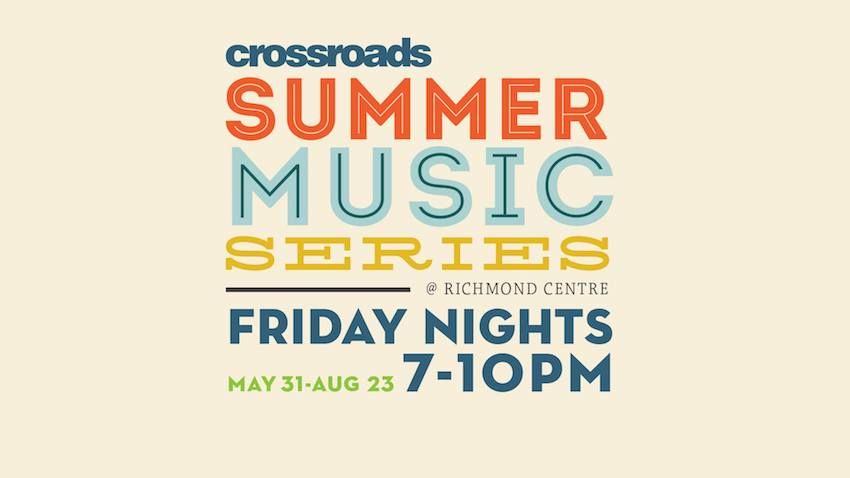 What: Farmers Market at EKU
Where: EKU Alumni Coliseum Parking Lot & Lowes
When: Thursdays & Saturdays 9AM-1PM
Details: Come on out to the Madison County Farmers Market on Saturdays from 9am until 1! Take a look at our Chevy Silverados we'll have parked there as well! Eat your veggies!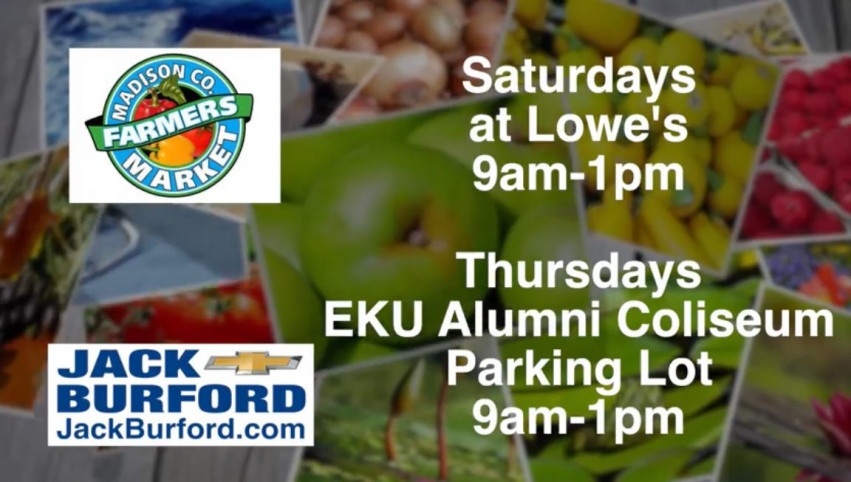 What: 100th Anniversary and Veterans Memorial Dedication
Where: The American Legion KY Post 12 Veterans Hall, 550 S Keeneland Dr, Richmond
When: Saturday, August 17th, 12PM-5:30PM
Details: Come celebrate the Dedication of our New Veterans Memorial and our 100th Anniversary. There will be music, food and fun for everyone.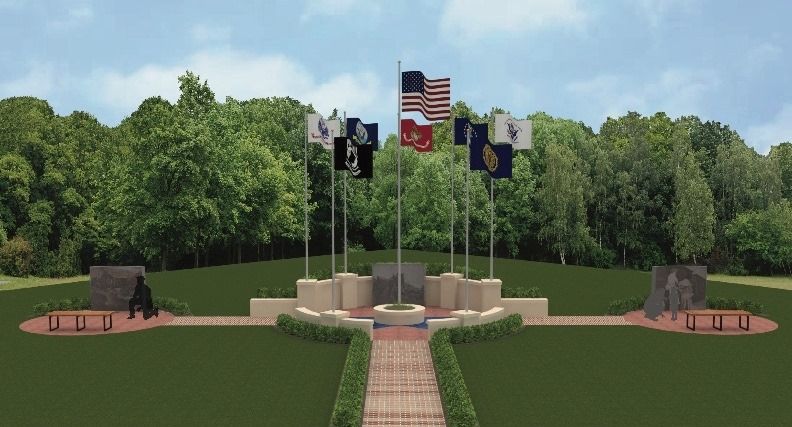 What: Yoga and Beer
Where: Dreaming Creek Brewery, 109 East Irvine, Richmond
When: Saturday, August 17th, 1PM-3PM
Details: Susan Vanstone is back this Saturday at 1pm to bring another Yoga class to Dreaming Creek Brewery!!!
Doors open at 12:30.
Yoga lasts around 1 hour, but there is plenty of time to hang out afterwards.
Beer Specials to those who participate!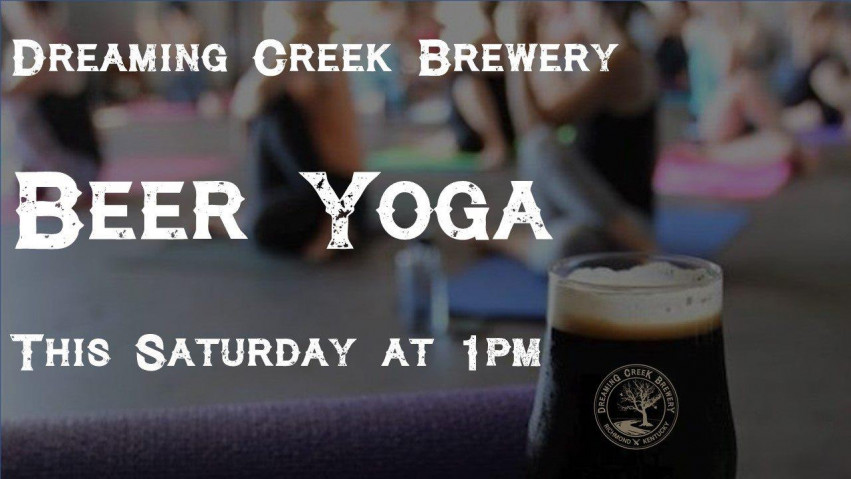 What: Tracks for Packs 5K Run/Walk
Where: Richmond Centre 2091 Lantern Ridge Dr, Richmond
When: Saturday, September 14, from 8AM – 10:00AM
Details: Presented by Eastside Community Church to benefit the Madison County Backpack Program.

The Madison County Backpack Program provides more than 1,700 backpacks full of food that go home with children over the weekend to provide nourishment that is needed when the children are not in school.

Race winners will be awarded at the end of the race. The Madison County school that brings in the largest attendance will be awarded $500.
Tickets ➡️ Click Here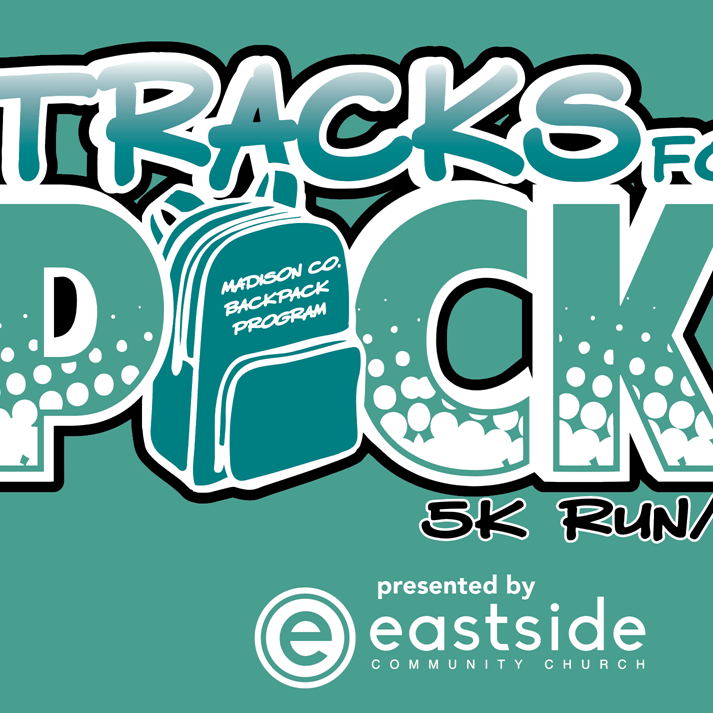 What: Bluegrass Regional Walk to End Alzheimer's
Where: Berea Community High School, Berea
When: Saturday, September 14, from 9AM-12PM
Details: Held annually in more than 600 communities nationwide, the Alzheimer's Association Walk to End Alzheimer's® is the world's largest event to raise awareness and funds for Alzheimer's care, support and research. This inspiring event calls on participants of all ages and abilities to join the fight against the disease!

When you participate in Walk, your fundraising dollars fuel our mission, and your participation in the event helps to change the level of Alzheimer's awareness in your community. The Alzheimer's Association provides free, easy-to-use tools and staff support to help participants reach their fundraising goal. While there is no fee to register, we encourage participants to fundraise in order to contribute to the cause and raise awareness.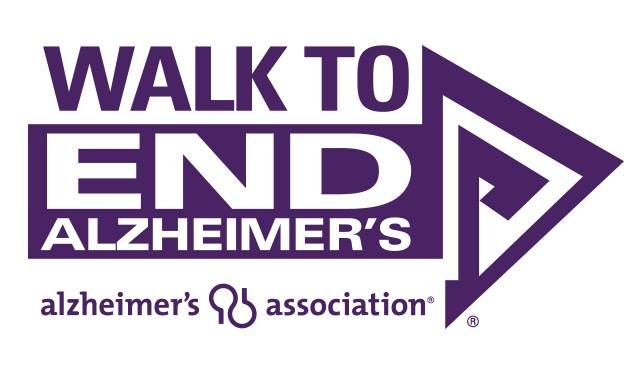 What: Kidfest
Where: Irvine McDowell Park - 345 Lancaster Ave, Richmond
When: September 13 & 14
Details: FRIDAY September 13th:
At 6:00pm, the Parks Department will start preparing for a Movie in the Park. There will be activities partnering with Madison County Library available while we wait for it to get dark. The movie will begin at dark. In case of inclement weather, the movie will be rescheduled for Saturday.

SATURDAY September 14th:
Kids Fest will be held from 11:00 a.m. to 5:00 p.m. Games, activities, kid's stage entertainment, business/vendors booths, petting zoo and food vendors will be present at Irvine McDowell Park during the event. This is also the rain date for the movie.

For more information please call 859-623-8753 or email us at [email protected] Our website is richmond.ky.us/kidsfest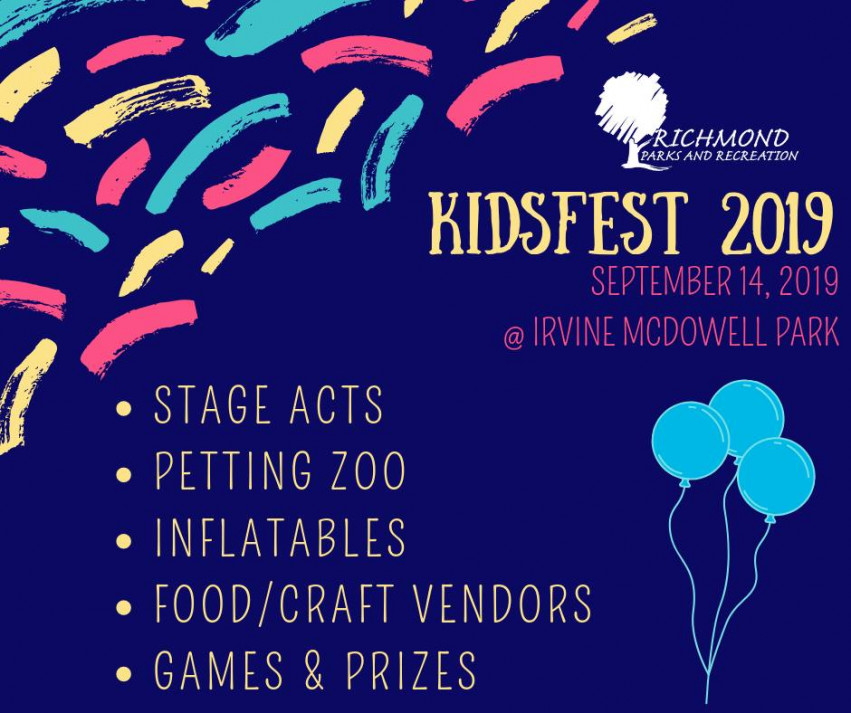 What: Fall Back Into Yoga
Where: Irvine McDowell Park - 345 Lancaster Ave, Richmond
When: September 4, 11, 18, 25 & Oct 2
Details: Yoga in the Park is coming back this Fall! Starting Wednesday, September 4th we will be offering one class a week (Wednseday) at Irvine-McDowell at 6:30pm. Classes will run from 9/4 to 10/2. The classes will be led by Kelly Liddell.

Each class will focus on 3 objectives: to relax and to get grounded; to exercise and build strength; to stretch and improve flexibility. These goals are met through proper bodily alignment and by connecting the movement of the body with the natural flow of the breath.

The template for each class will involve the following elements:

A seated or reclined breathing and mindfulness practice
Warm up, seated or reclined stretches and core and spine strengthening
Traditional Vinyasa-style flow (moving through a series of beginner/intermediate poses in slow to moderately paced and mindful way)
Balance work (beginner level)
Cooling stretches, either seated or reclined
A final moment to restore and rest that ends the class where it began.

Each class will also have a different focus from the preceding and succeeding one to give a feel of growth and variety. So each class you sign up for will be a totally different experience as previous.

THE COST OF THIS PROGRAM IS PAY AS YOU CAN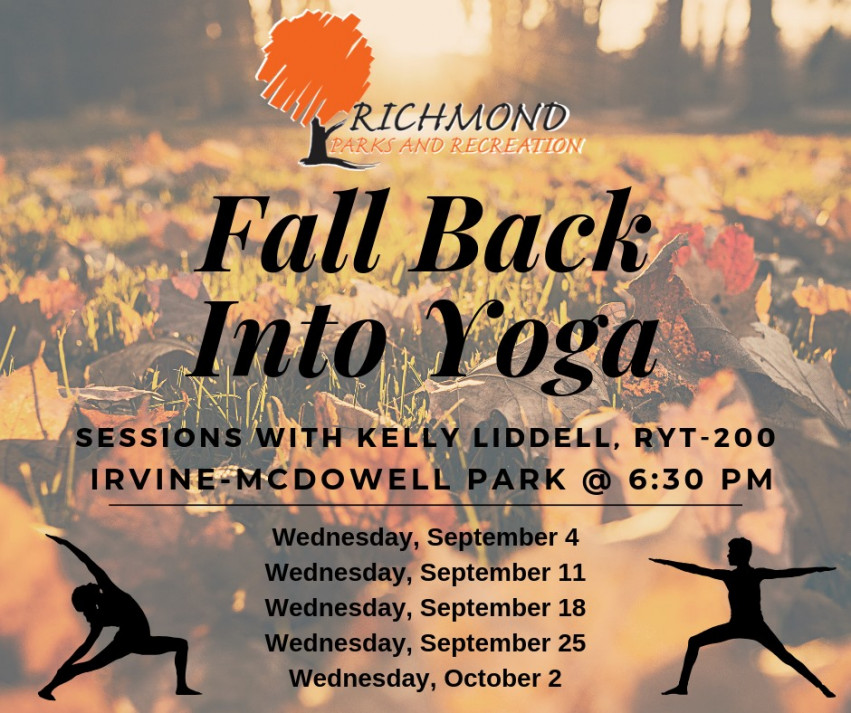 What: 2019 Spoonbread Festival
Where: W Jefferson Street, Berea
When: September 20-21
Details: 23rd Annual Spoonbread Festival
Signature Event of the Berea Chamber of Commerce
Memorial Park - Berea, KY
3 Days of Affordable Family Fun
More information coming soon.
www.spoonbreadfestival.com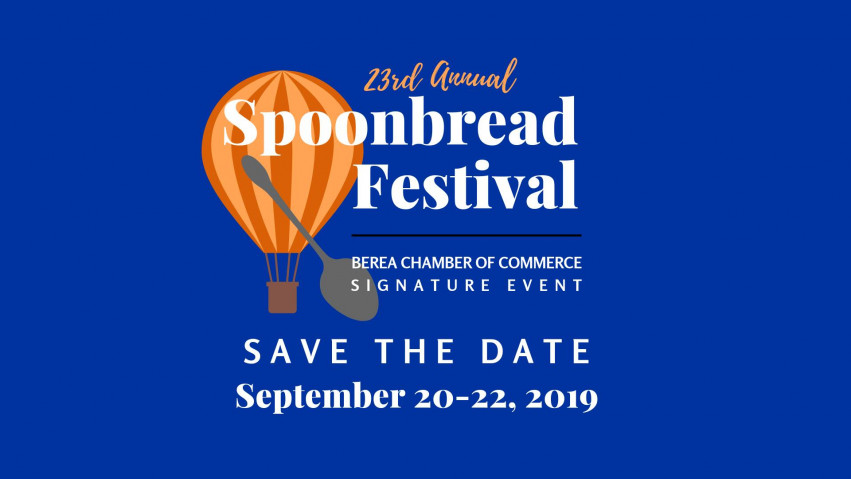 What: The 1778 Siege of Boonesborough
Where: Fort Boonesborough Living History, 4375 Boonesborough Road, Richmond
When: September 28-29
Details: The Siege of Boonesborough took place in September 1778 during the American Revolutionary War. Visitors will hear the history of the time and watch the battle unfold in real-time. During the battle, living historians will portray the Native American Warriors, British Soldiers, and Fort Defenders, and the entire Fort grounds will be populated with encampments and traders of all types.

This is a two-day Saturday and Sunday event. Battle reenactments take place at 2:00pm each day. A night battle occurs only on Saturday at dusk.

Come early and spend the day learning about 18th century life in Kentucky.