308 Aristocrat Way JUST SOLD!
How we sold 308 Aristocrat for $12,600 over asking price in 2 days...
So our journey began about 60 days ago with my initial visit with the Short's at their Berea home. They were the very best clients because they took all of my advice!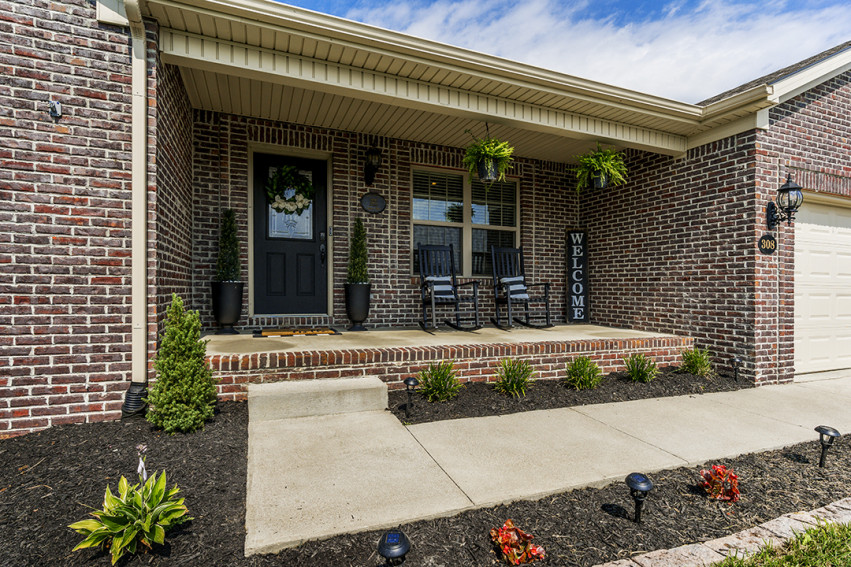 1.
Staging
As an Accredited Staging Professional, we went room by room decluttering and maximizing the available space. Removing family photos, clearing counter tops & including greenery in main living spaces. We provide several check lists to help home sellers make sure each and every space in their home is show ready as well as ready for home inspections. This helps ensure a smooth escrow process too.
2.
Professional Photos, 3D Interactive Tour, Aerial Photos + HD Video
How your home appears on the Internet is your first foot forward. I invest in your listing to ensure you end up with top dollar. We also include post cards to the neighborhood, large reflective yard signs as well as pointer signs and our team of buyers agents tour every new listing.
3.
Pricing it Right
After studying the comparable sales for the past 3 months (our market is changing very quickly), we determined $199,900 was the best listing price to be exposed to the maximum number of potential buyers. This ended up working in our favor because we received 10 offers the first weekend on the open market!
4.
Communication
We know how important it is to know exactly what is going on with your listing and that is why Amanda makes herself available 24/7 seven days a week to answer any and all questions! We also provide insights about online views and traffic on a weekly basis. Feedback after each and every showing is a helpful tool as well!



Raving fans are our number one priority!
Brittany also said: "Amanda-thank you so much for everything. You made the entire selling process extremely smooth! We are blessed that you are not only our realtor but our forever friend!"
#MARCUMsold #TheNewStandard
Learn more about our selling strategies...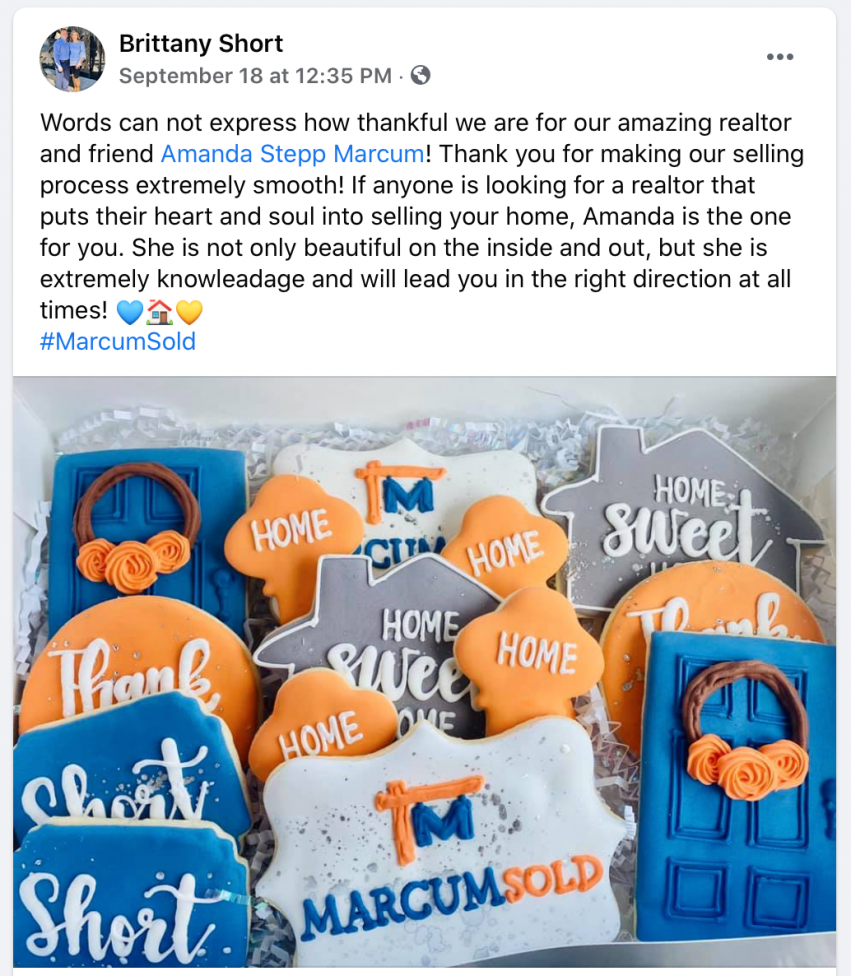 Want to Join the Family
Our past clients are family to us and we would love to earn your trust today! Click below to start the process with an online home valuation.
Get Home Value